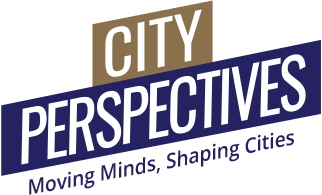 Special Feature
Strength in Diversity
Special Feature
Strength in Diversity
The Role of Women in Cities

In the last decade, Southeast Asia has made impressive strides in closing its gender gap even in the midst of a global pandemic and other economic, political and socio-environmental challenges. How can these efforts be taken even further, so that Asian men and women can access the resources and opportunities they each need to fulfil their potential? Understanding the region's unique influences and circumstances are key to building equitable societies.
SMU Voices on Women and Society
The quest for gender equality in homes and in work settings is an ongoing challenge. How far have we come, and what changes are on the horizon? What are some lesser known obstacles that women in Asia continue to face today? Professor Paulin Tay Straughan and Associate Professor Roy Chua share their views.
Paulin Tay Straughan, Professor of Sociology, shares her views on family dynamics in Asia and discusses ways to improve gender equality in the region. Here are 2 key takeaways from her interview:

Asia has seen an advancement of educational opportunities and paid labour for women, resulting in a shift in gender ideologies in much of the region.

Collaborative efforts are the key to increasing access to education, training and employment for those in less privileged areas. This is essential for achieving greater gender equality in the region.

Read her latest report on 'Older adult health care patterns and receptiveness towards healthier SG initiative'

Roy Chua, Associate Professor of Organisational Behaviour & Human Resources, shares his insights on how men and women champion ideas in the workplace, and discusses ways to empower women in organisations. Here are 3 key takeaways from his interview:

When selecting ideas to implement for creative work, women tend to avoid their most novel ones. This could be because they are concerned that they might receive social backlash and be disliked by other people if they are seen as overly assertive in pursuing ideas because that is inconsistent with the gender expectation of a woman.

If one holds back on presenting their most novel or innovative ideas, they have less of a chance of being selected for implementation, which has implications on how far the ideas could go when it comes to idea championing. That being said, when women do engage in idea championing that circumvents rules and expectations, they tend to get punished by their bosses - specifically by their female bosses, which also makes it more difficult for them to have creative achievements.

When women are told that their ideas will be evaluated by a panel that includes women panellists, they are less likely to pull back on their most novel ideas. Having more women leaders on evaluation panels would empower women to put forth their more novel ideas.

Read his latest research on gender dynamics and creative collaboration