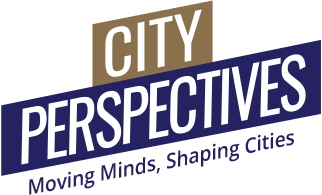 Special Feature
World Cities Summit 2022
Special Feature
World Cities Summit 2022
Liveable and Sustainable Cities: Emerging Stronger
The biennial World Cities Summit (WCS) is an exclusive platform for government leaders and industry experts to address liveable and sustainable city challenges, share integrated urban solutions and forge new partnerships. Jointly organised by Singapore's Centre for Liveable Cities (CLC) and the Urban Redevelopment Authority (URA), key highlights of the Summit include the WCS Mayors Forum, the Lee Kuan Yew World City Prize and the WCS Young Leaders Symposium. For the 2022 edition, Singapore Management University was a Patron Sponsor.
SMU Making an Impact at WCS
Hear from SMU President Professor Lily Kong, Provost Professor Timothy Clark, Associate Professor of Urban Climate Winston Chow and School of Economics undergraduate Jeremiah Loh on how SMU is involved in sustainability.
Professor Lily Kong on The Future of Cities
KEY INSIGHTS
Building humanistic cities: Smart cities are emerging but to thrive, we must address fundamental physiological, safety, emotional, psychological needs.
Listening beyond data: Education institutions are critical in the nurturing of the next generation of empathetic, listening leaders.
Food sustainability and psychology: populations need alternative foods that are not just technologically and economically possible but also psychologically acceptable.
Meet the Panellists
Panel Discussion on 2 August 2022: What does the future hold for cities?
Professor Winston Chow on Cooling Singapore 2.0
KEY INSIGHTS
Urban overheating is a problem that requires urgent attention as inaction could lead to fatal consequences on health and infrastructure, and negatively impact the day-to-day running of cities.
To aid in the designing of holistic and effective policies that address the issue, the Cooling Singapore 2.0 project is developing a Digital Urban Climate Twin (DUCT) that allows stakeholders to assess the feasibility of climate adaptation options based on computational models.
While the solutions will vary from city to city, Southeast Asian countries can learn from each other and work together to mitigate climate risks, adapt to warmer temperatures and create a sustainable and regenerative relationship between human beings and nature.
SMU IIE Start-Up Showcase
More than just education and research, Singapore Management University nurtures entrepreneurship through the SMU Institute of Innovation and Entrepreneurship (IIE) BIG Incubation Programme. Featured at World Cities Summit 2022 were 3 start-ups making a name for themselves in the sustainability arena.